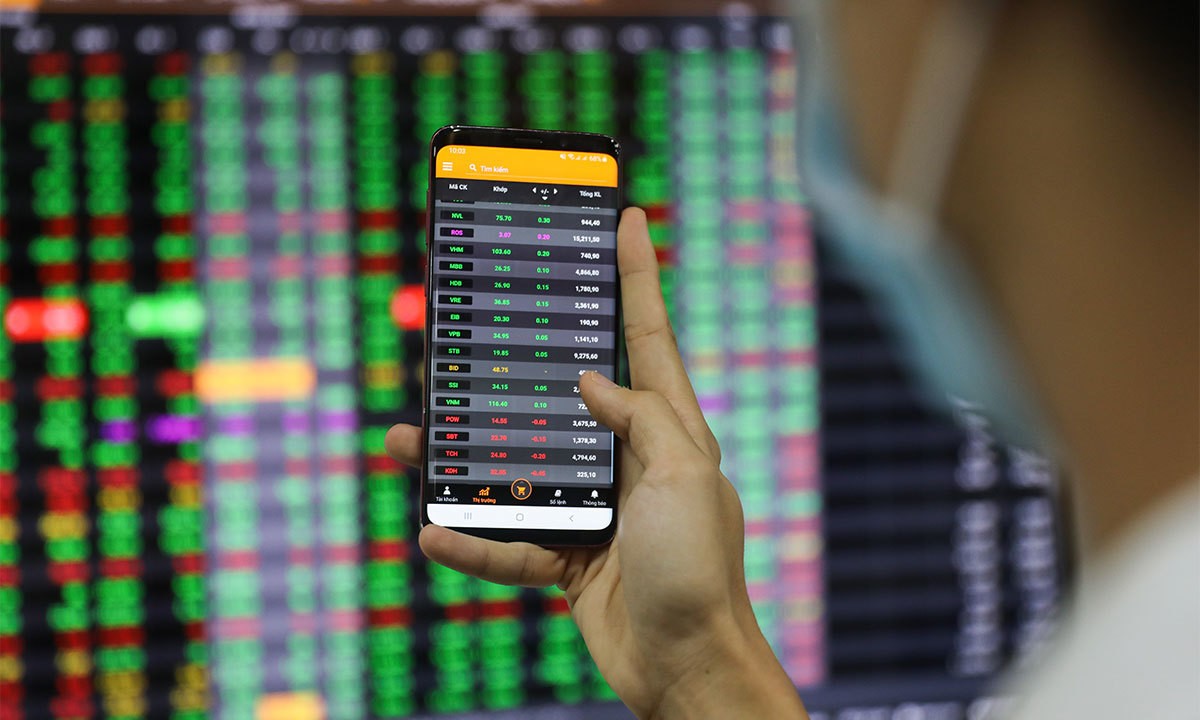 Vietnam stock market best performer in Asia
Vietnam stock market best performer in Asia
Vietnam's benchmark VN-Index has surged over 20 percent in the first five months, highest among major benchmark indexes in Asia.
The growth, driven by an influx of new investors, exceeded those of South Korea and Taiwan that grew at more than 10 percent in the first five months.
One of the reasons why Vietnam's stock market has surged in the past five months is that the government has continued to maintain a monetary easing policy, which means banks have kept their deposit rates low, Nguyen The Minh, director of analysis at brokerage Yuanta Vietnam, told VnExpress International.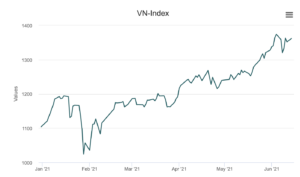 The low return on deposits prompted people to look for more promising investment channels, and they have zeroed in on the stock exchange. The number of new domestic individual trading accounts opened last month triped year-on-year to 110,000.
Duc Nghia, a new investor this year, has seen handsome returns after investing around VND100 million in several blue chips.
"The value of my investment in Hoa Phat Group and VietinBank has increased by 15-20 percent in the last several weeks. It would be silly to stay out of the market now," said the 26-year-old graphic designer in Hanoi.
With trading volume more than quadruple since the end of 2019 and 11 stocks exceeding $5 billion in market value, up from two in 2015, Vietnam is considered an "investable market," according to HSBC Holdings Plc.
VN-Index closed Tuesday at a new peak of 1,337.78 points. The index had passed the 1,300 level for the first time last month after breaking the 2018 peak of 1,204 points in April.
It has been driven up by banking stocks in recent months as many lenders reported first quarter post-tax profits doubling year-on-year.
Minh said that despite Vietnam's fourth Covid-19 wave temporarily suspending manufacturing in some northern provinces, several companies have been allowed to resume operations and a long-term delay in production is unlikely.
He added that the economy is being supported by rising demand from buyers in the U.S. and Europe, especially in agriculture and furniture sectors.
Exports to the U.S. in the first five months rose nearly 50 percent year-on-year, while that of the E.U. went up nearly 21 percent, according to the General Statistics Office.
Yuanta has forecast that VN-Index will peak at 1,364 points this year if new investors keep pouring into the market and the government continues to maintain a loose money policy.
Stephen McKeever, head of the institutional client division at Ho Chi Minh City Securities Corp, said: "We expect high levels of activity to be sustained as long as bank deposit rates stay on a downtrend."
Money managers from Sempione Sim SpA, to Asia Frontier Capital and City of London Investment Management Co. in early May said they were busy looking for entry points.
They cite solid economic prospects, relatively attractive valuations, rising foreign-direct investment flows and healthy earnings growth as reasons to be optimistic, while also showing faith in the government's ability to contain the pandemic, according to Bloomberg.
"I see Vietnam as a very nice compelling growth and stable story for the short, mid and long term," said Federico Parenti, a fund manager at Sempione Sim in Milan.
Source from :https://bit.ly/2S1M1ih